April 5th, 2013.
How far would you go to save your best friend?
The team at Big Fish Studios that created the award-winning Drawn series has launched a new mobile game called FETCH, available for iPad on the App Store.
FETCH is a charming interactive story about a boy and his dog Bear. When Bear is mysteriously nabbed by a fire hydrant, the boy goes on a wild adventure to find his best friend.
FETCH is a fresh new take on the classic adventure game. From inception, it was designed to utilize touch screen mobile device technology.
"We wanted more than gimmicks to carry the emotion through the story," said Chris Campbell, FETCH's Game Director.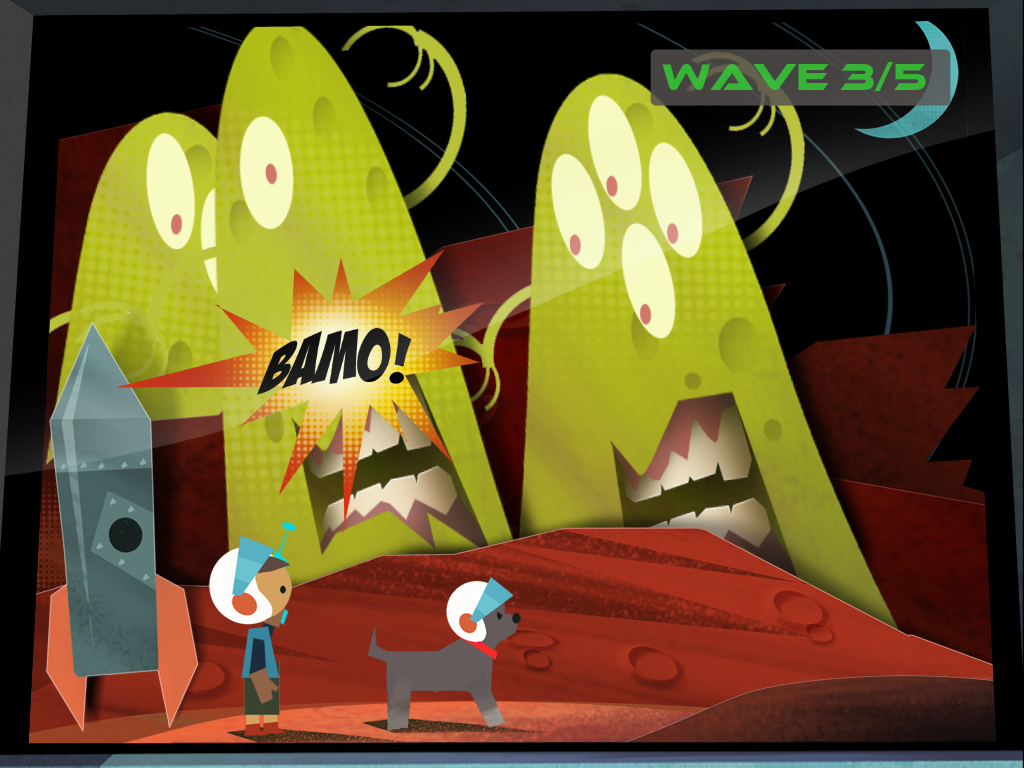 There are tons of interactive items on every screen for players to find. Even the cut scenes offer players the ability to make things move, squawk, light up, or do something else that adds to the surprise of the moment. Every tap could lead to a new achievement or a collectable, or it could give you points to help improve your standing on the Game Center leaderboards. Unlike traditional adventure games, where you figure out the sequence of items in order to progress through the story, FETCH has a wide variety of addictive and challenging arcade mini-games. You must win each arcade game to get the prize item you need to progress through the storyline. Once unlocked, you can play any of the arcade games from the main menu.
With its myriad cultural references and its old school arcades, FETCH speaks to adults and children alike,, delivering a whole world around our memories and experiences with childhood. The game is filled with nostalgia even down to its retro-futuristic art style.
"The feedback we hear most often is how much the game looks and feels like an interactive animated movie. Much of that is due to the story having a timelessness that bridges generational gaps," said Brian Thompson, Art Director on FETCH.
- - -
For more information and updates on FETCH, please visit http://FETCHthegame.com
Follow FETCH on Facebook and Twitter!